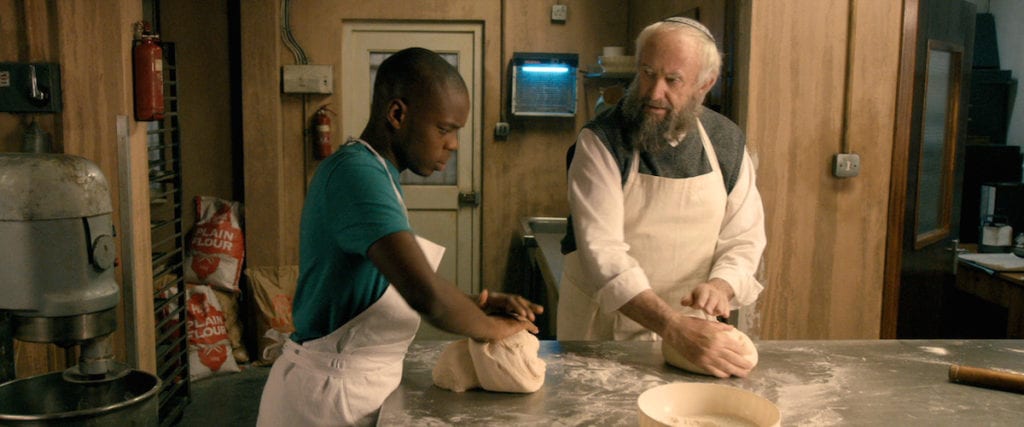 Curmudgeonly widower Nat Dayan (Jonathan Pryce) clings to his way of life as a Kosher bakery shop owner in London's East End. Understaffed, Nat
reluctantly enlists the help of teenager Ayyash (Jerome Holder), who has a secret side gig selling marijuana to help his immigrant mother make ends meet. When Ayyash accidentally drops his stash into the mixing dough, the challah starts flying off the shelves and an unlikely friendship forms between the old Jewish baker and his young Muslim apprentice. Dough is a warmhearted and humorous story about overcoming prejudice and finding redemption in unexpected places.
Film available to watch Sept. 10-12 in the USA only.
Note: This presentation is supported by Congregation Beth Israel and is a part of CBI's Selichot program. The film is available to all.
Cast: Jonathan Pryce
Director: John Goldschmidt
Writer: Jonathan Benson