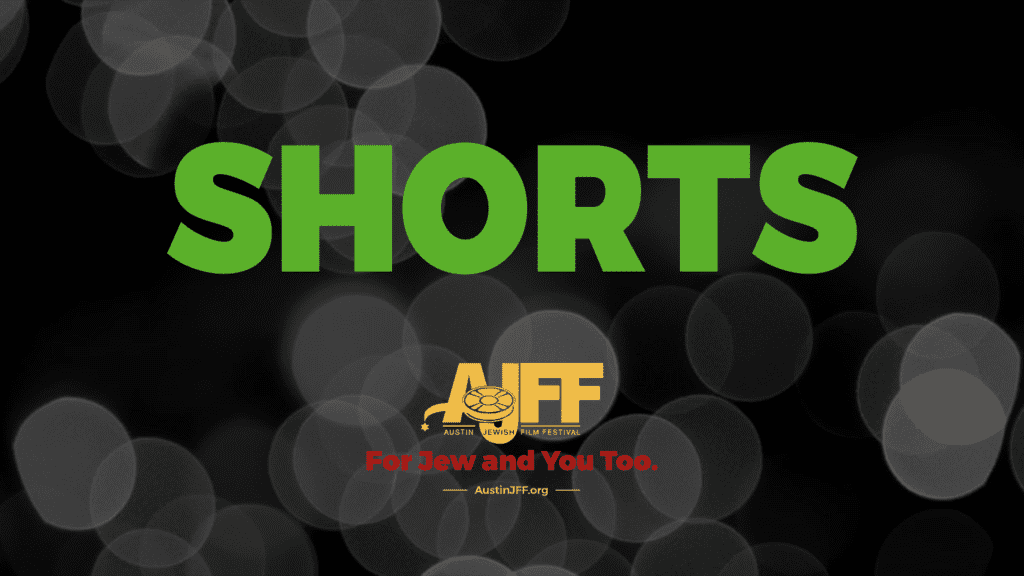 An eclectic collection of short films. Mostly comedies, with a few poignant films.
Beefies (USA, 10 mins.)
A Jewish man tries to connect with his family for a socially distant Passover Seder. It goes poorly.
E=MC3 (USA, 12 mins.)


A surrealist animated dreamscape based on Einstein's actual invention and patenting of a perpetual motion refrigerator.

Pops (UK, 19 mins.)
How would you react if your father's last wish was a little bit out there?
The Chop (UK, 17 mins.)
A Kosher butcher who loses his job, then decides to pretend to be Muslim to get work at a Halal butchers.
Tikkun Olam (USA, 11 mins.)
A good-hearted boy in Washington, D.C. has a life changing encounter with a homeless veteran.
Tangled Up in Jews (USA, 6 mins.) 


5781 is off to a rough start for Xander Hazlewood, as he receives some news that won't go down very well.

Call Me Back (USA, 20 mins.)
Infamous New York talent agent, Yvette Slosch, isn't gonna let a global pandemic stop a young jazz violinist from
becoming a star, whether he likes it or not.
Date.Interrupted (Israel, 5 mins.)


In times of Covid, a first online date turns into an unintended threesome.
Program length: 100 minutes.