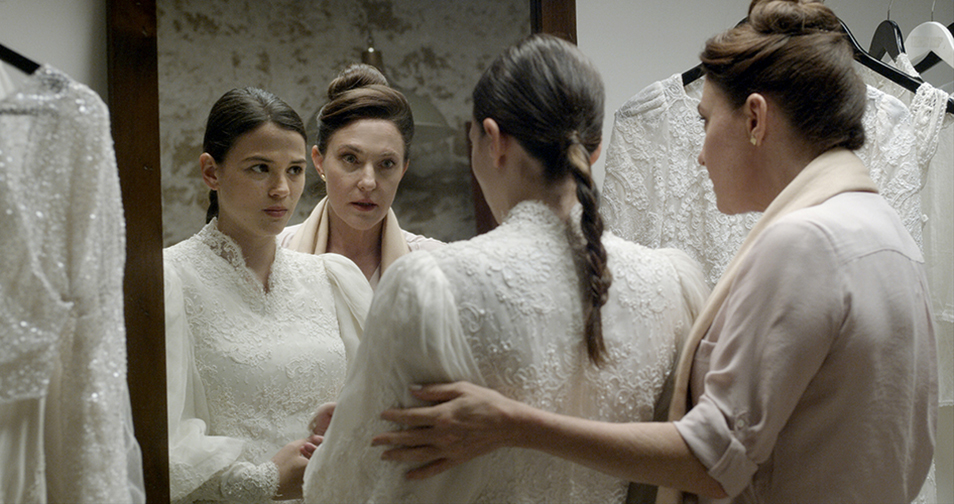 The Other Story
"A drama that explores the religious-secular divide in a family trying to mend broken relationships."
Anat Abadi, a bright and intense young woman, long part of Tel Aviv's wild club scene, has found God. Renouncing promiscuity, pork, and smartphones for a life of solemn devotion, she moves to Jerusalem, enrolls in an ultra-orthodox seminary, and gets engaged to a charismatic musician who's also recently found religion. Complications arise when Abadi's family tries to lure their willful daughter away from Orthodox Judaism and schemes to foil her upcoming nuptials. Amid rising tensions and shifting alliances, no one has a monopoly on virtue, as multi-layered plots converge with unexpected consequences. Sensitively exploring the religious-secular divide, this universal tale of broken relationships and forgiveness masterfully weaves its many threads with poignant, gently humorous performances by a stellar cast.
Showtime:
A film introduction and trailers will be presented prior to each screening.
Last-minute schedule changes happen.
Language
Hebrew (with subtitles)
Rating
Contains Mature Language
Community Partners
Sisterhood Agudas Achim , All Genders, Lifestyles, and Identities Film Festival (aGLIFF), Keshet Austin, National Council of Jewish Women (NCJW) Austin & Other Worlds Film Festival