Celebrate the Hanukkah season with eight nights of exclusive, award-winning new films, available to view from the comfort of your home via your TV, computer, or mobile devices. AJFF is joining with film festivals, synagogues, and Jewish organizations across the U.S. and Canada in partnership with Menemsha Films in this new holiday celebration. Some of these films AJFF has shown before, others are new. One pass provides limited-time access to the entire series of 11 films, with new content added each night of Hanukkah. Films are not available for individual purchase.
When can I watch? New films (and bonus content) will become available to view each night of Hanukkah on the schedule below, and will remain available through December 12.
How do I watch? Once you have your pass, head to virtual.goelevent.com and login as a passholder with the same email and password you used to purchase your pass. Want to watch on your TV? See this webpage for more details.
AJFF365 subscribers, Classic, Presenter, and Premium members: Sign In the upper right hand corner of this page and obtain your pass for free as part of your subscription or membership.
Want more details on AJFF365 and how to get this event and a whole year's worth of AJFF365 events for no additional charge? See our AJFF365 page.
NIGHT ONE – NOVEMBER 28th
THE BROKEN CANDLE Felix Kiner | USA | English | 9 minutes
​The heartwarming tale of Nira, a broken Hanukkah candle who becomes the shamash ("lead candle" of the Hanukkah) on the last night of the Festival of Lights. Featuring the voice talents of Vanessa Marshall, Tiffany Haddish, Tom Kenny, Eugenio Derbez, Mark Feuerstein, Dave Boat, and Keili Lefkovitz.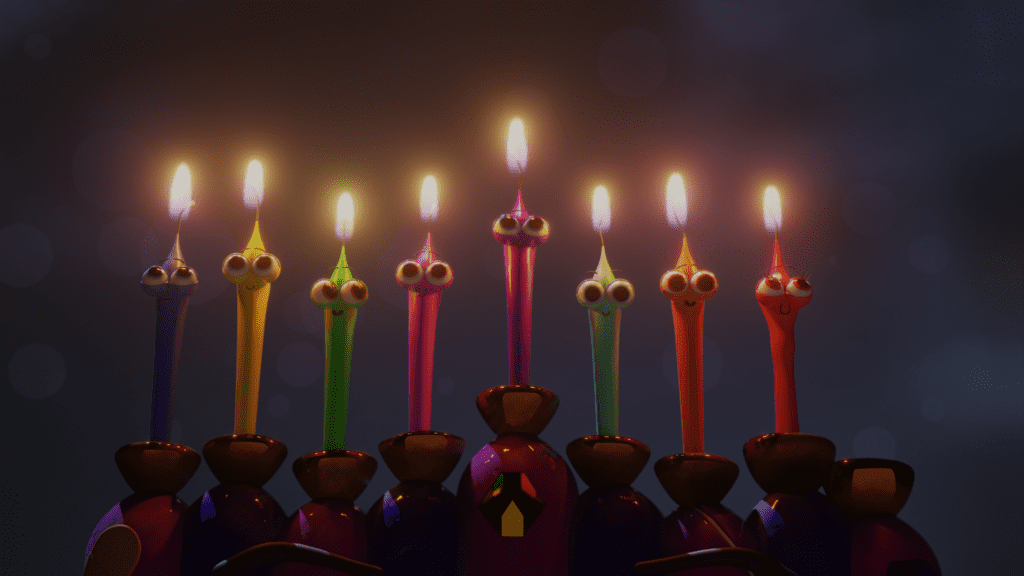 UNRAVELING Stacey Ravel Abarbanel & Jeff Swimmer | USA | English | 38 minutes
"Did Pancho Villa really try to kill my grandfather? And if so, why?" In unraveling this mystery, filmmaker Stacey Ravel Abarbanel delves into memory, history, and contemporary life in the border town of Columbus, New Mexico, famed for being raided in 1916 by Villa's army during the Mexican Revolution.
FAMILY FRIENDLY.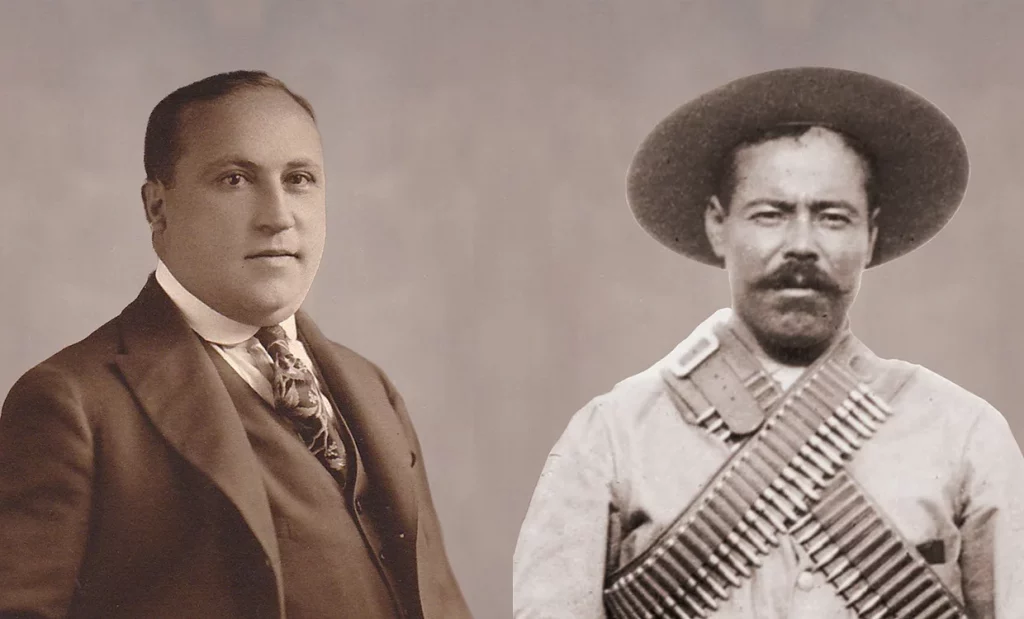 XUETA ISLAND Dani Rotstein, Felipe Wolokita & Ofer Laszewicki | Spain/USA | Spanish, English | 63 min
​Explore the fascinating legacy of the Xuetas: a unique group of families on the Balearic island of Majorca who are believed to be descendants of the island's Inquisition-era Jewish population, forced to renounce their Judaism by the Catholic Church at the beginning of the 15th century in the years leading up to the Majorcan Inquisition.
NIGHT TWO – NOVEMBER 29th
KISS ME KOSHER Shirel Peleg | Israel, Germany | English, German, Hebrew, Arabic | 101 minutes | ​Starring Moran Rosenblatt, Luise Wolfram, Rivka Michaeli & John Carroll Lynch
A subversive love story between clashing cultures and families, Kiss Me Kosher is a romantic misadventure crossing all borders. When two generations of Israeli women fall for a German woman and a Palestinian man, chaos follows. What happens with lovers who don't fit but do belong together?
NIGHT THREE – NOVEMBER 30th
THE TATTOOED TORAH Marc Bennett | USA | English | 21 min |Narrated by Ed Asner.
Over the last three decades, the beloved children's book by Marvell Ginsburg has been a powerful resource for Holocaust education. Narrated by Ed Asner, the film brings to life the true story of the rescue and restoration of a small Torah from Brno, Czechoslovakia, and teaches the Holocaust not only as a period of destruction but also as an opportunity for redemption.
FAMILY FRIENDLY.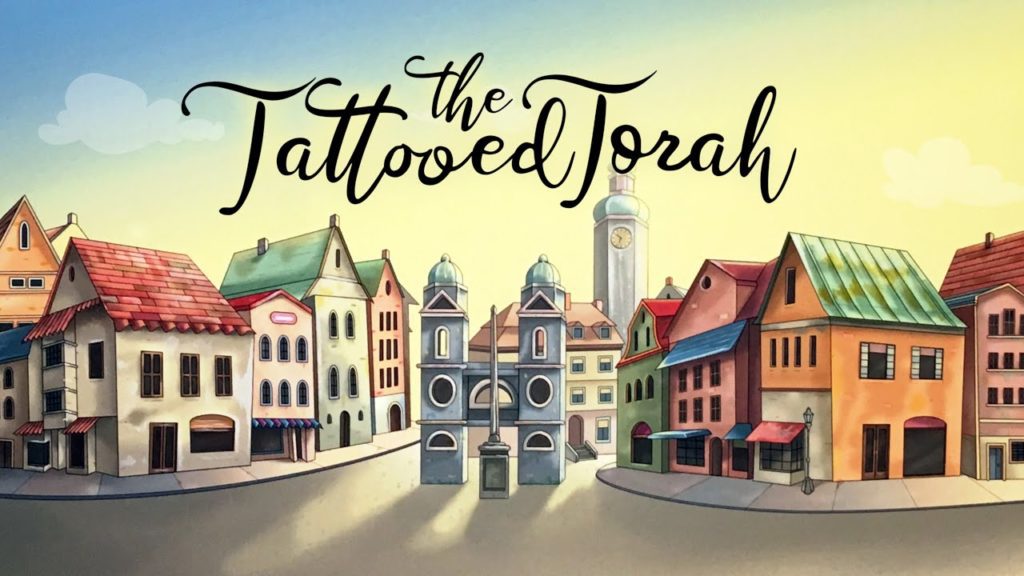 MISH MISH Tal Michael | Israel, France | English, Hebrew, French | 74 minutes
In a basement near Paris, go inside a recently discovered treasure-trove of Egyptian animated films from the Frenkel brothers: three exceptional young filmmakers and creators of Mish-Mish Effendi, the Mickey Mouse of the entire region, revealing a forgotten era gone forever, an Arab-Jewish golden age erased from the pages of history.
NIGHT FOUR – DECEMBER 1st
LATTER DAY JEW Aliza Rosen | USA | English | 81 minutes
Meet H. Alan Scott – a gay, former Mormon / converted Jew / cancer survivor / writer-comedian searching for his spiritual path and preparing for his Bar Mitzvah at age 35. But before he can become a man in the eyes of Jewish law, he wants to figure out what it means to be the best Jew he can be and even figure out what that means.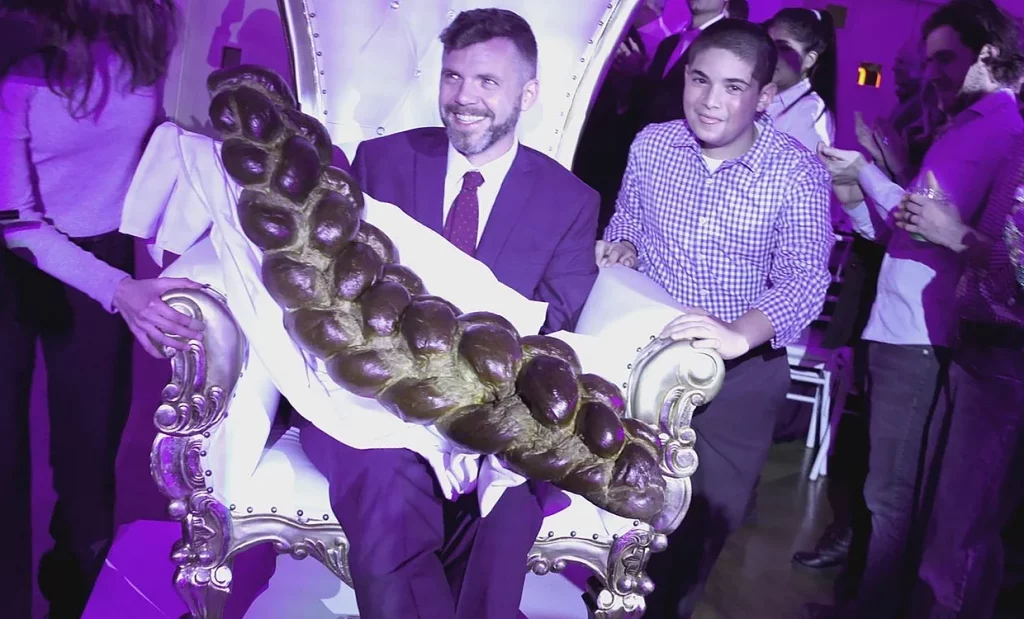 NIGHT FIVE – DECEMBER 2nd
LEONA Isaac Cherem | Mexico | Spanish | 95 minutes
​Leona tells the story of a young Jewish woman from Mexico City who finds herself torn between her family and her forbidden love. Ripe with all the drama and interpersonal conflicts of a Jane Austen novel, Ariela (Naian González Norvind, "New Order") navigates the labyrinth of familial pressure, religious precedent, and her own burgeoning independence as she struggles with her heart to find the right path.
BRIEF NUDITY.
NIGHT SIX – DECEMBER 3rd
THE CROSSING Johanne Helgeland | Norway | Norwegian | 90 minutes
10-year-old Gerda and her brother Otto's parents are in the Norwegian resistance during WWII. One day, their parents are arrested, leaving the siblings on their own. Following the arrest, they discover two Jewish children, Sarah and Daniel, hidden in their basement at home. Now Gerda and Otto must finish what their parents started: help Sarah & Daniel cross the border to neutral Sweden and reunite with their parents.
FAMILY FRIENDLY.
NIGHT SEVEN – DECEMBER 4th
A STARRY SKY ABOVE THE ROMAN GHETTO Giulio Base | Italy | Italian | 100 minutes
Past and present meet upon the discovery of an old, mysterious photograph that will end up tying together Christian and Jewish students in search of the truth. Trying to unravel the mystery behind the portrait, the boys embark on a journey through a night of horror that cannot be forgotten: the raid of the Roman Ghetto.
BRIEF NUDITY.
NIGHT EIGHT – DECEMBER 5th
HERE WE ARE Nir Bergman | Israel | Hebrew | 92 min
Aharon has devoted his life to raising his son Uri. They live together in a gentle routine, away from the real world. But Uri is autistic, and now as a young adult it might be time for him to live in a specialized home. While on their way to the institution, Aharon decides to run away with his son and hits the road, knowing that Uri is not ready for this separation. Or is it, in fact, his father who is not ready?
BRIEF NUDITY.