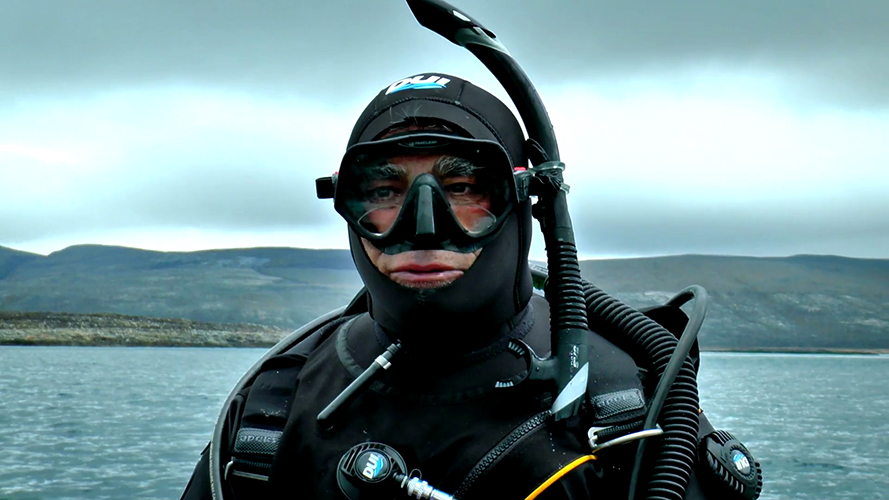 Picture of His Life
"World renowned wildlife photographer Amos Nachoum has one final photographic dream remaining—to photograph a polar bear underwater, while swimming alongside it."
| | |
| --- | --- |
| | There will be a program following the film with co-filmmaker Dani Menken. |
Amos Nachoum swam with crocodiles and killer whales, with anacondas and great white sharks. But one major predator has always eluded the legendary underwater still photographer. Amos always dreamed of swimming with a polar bear and capturing it on film—face-to-face, underwater. He tried before and barely escaped with his life, but now, as he nears the end of his career, he is determined to give it one last shot.
As he prepares to retreat to the ominous tranquility of the Arctic Ocean in Canada, Amos contemplates the series of unspoken events that drove him here, to the end of the world. After living through childhood abuse and war, swimming with a ferocious predator in a silent, azure realm may be the closest he will ever come to achieving real peace. It has been a long and painful journey, but where others find fear, Amos finds redemption.
Showtime:
A film introduction and trailers will be presented prior to each screening.
Last-minute schedule changes happen.
Director
Dani Menkin & Yonatan Nir
Country
Canada, Israel & USA
Language
English, Hebrew, Inuktitut (with subtitles)
Community Partners
Contains Mature Kol Halev, Jewish War Veterans (JWV) Post 757 & Congregation Shir Ami