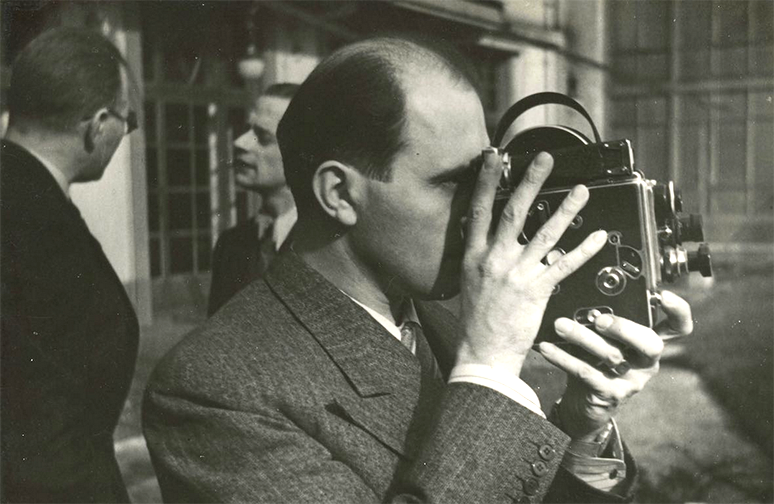 Beyond the Bolex
"This is a character-driven documentary about the inventor of the revolutionary Bolex camera."
| | |
| --- | --- |
| | There will be a Skype program following the film with director Alyssa Bolsey. |
The year was 1927, the industrial age was in full swing, and the world was falling in love with the moving picture. This new art form, however, remained elite and unattainable; it was a novelty for the masses. Jacques Bolsey, a Russian refugee living in neutral Switzerland during WWI, envisioned a future where everyone would have access to the tools necessary to make movies. In the 1920's, at the introduction of 16mm film, Bolsey invented the Bolex—a camera simple and flexible enough that anyone could use it. Little did Bolsey know that this invention would outlive him, and decades later his camera would be key to bringing about his dream of a future of accessible filmmaking. Bolsey and his revolutionary invention introduced the world to a cinematic camera that would do no less than revolutionize the fledgling medium, shattering its shackles of high-end exclusivity and setting it free for everyday people to create and experiment.
Showtime:
A film introduction and trailers will be presented prior to each screening.
Last-minute schedule changes happen.
Country
Canada, Switzerland, UK, USA