tue02nov7:30 pm11:50 pmFeaturedThe New JewSPECIAL PRE-FESTIVAL COMEDY NIGHTEvent Type:In person screening,Panel,Party/reception,Virtual screeningGenre:Comedy,Docu-seriesLanguage:English,Hebrew,with English subtitlesSubjects:American Jewish Life,Comedic stories,IsraelGeographic information:Texas premiere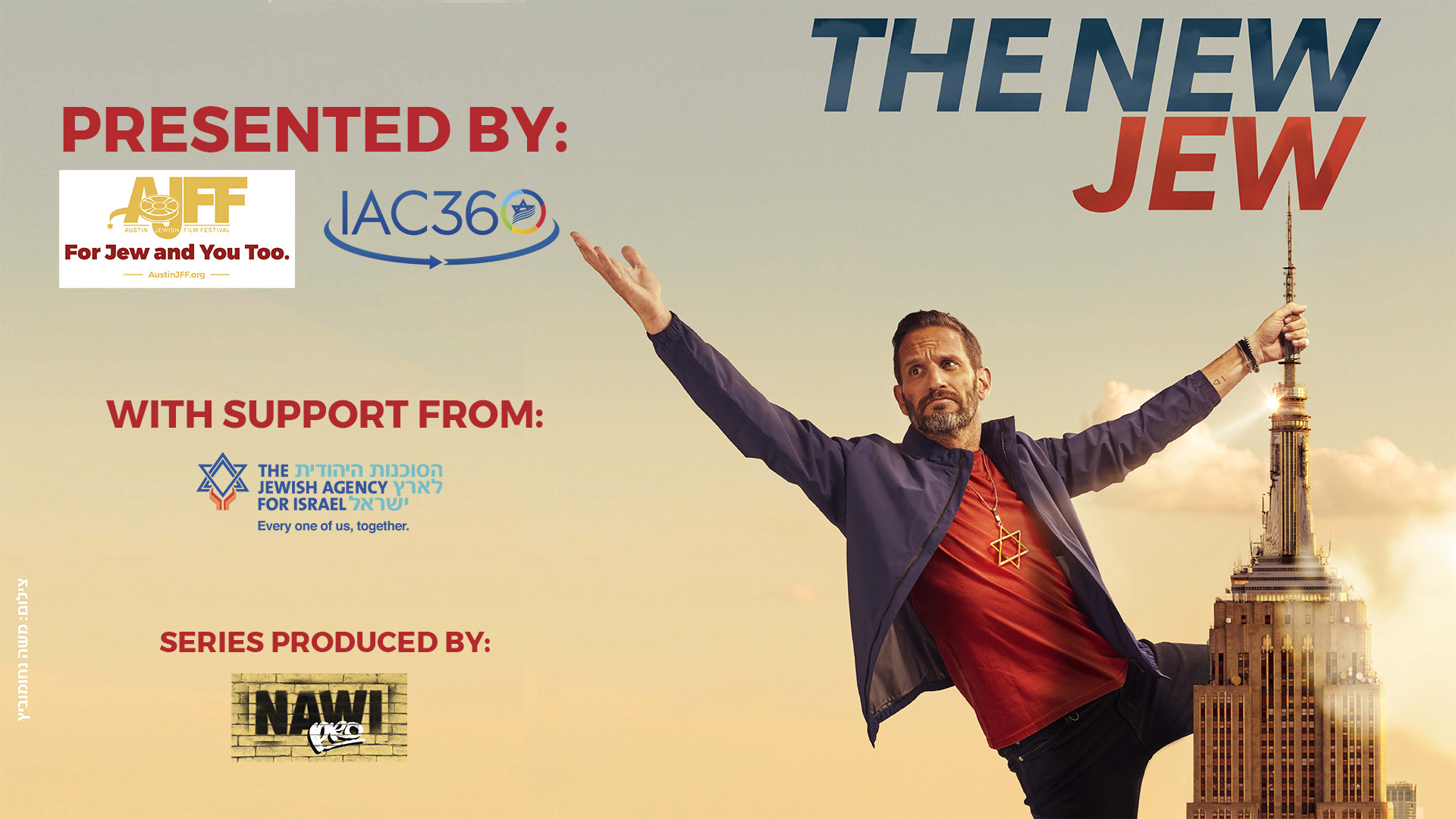 Showtime
TUES, Nov 02, 2021 07:30PM
Congregation Agudas Achim social hall
Event Details

Oy Vey, it's been a tough year! Get ready to laugh as the Austin Jewish Film Festival in collaboration with the Israel American Council Austin presents a night of comedy with one of Israel's funniest men, Guri Alfi. Hear Guri and watch episode 1 of his docuseries "The New Jew", then ask your questions of Guri and producer Asaf Nawi who will all be in Austin for this fun event. And when you get home, you can watch all four episodes of "The New Jew" online (access included with event tickets.)

Not sure if you're comfortable being in a venue with other people just yet? Enjoy it YOUR way! You choose whether you come to the in-person event or watch from home (and participate in the Q&A over Zoom). Just buy the appropriate ticket, or get an AJFF 2021 Festival or Combo Pass, which are valid for this event too!
SCHEDULE
7:00 – 7:30 PM Dessert reception
7:30- 7:40 PM Welcome
7:40 – 8:00 Introduction by Guri Alfi
8:00 – 8:45 PM "The New Jew" episode 1
8:45 – 9:30 PM Q&A with Guri Alfi and Asaf Nawi
EVENT PARTICIPATION
IMPORTANT NOTE: There is no on-site ticketing. Everyone arriving at the venue must have a pre-purchased ticket, Pass, or Membership.
AJFF Festival and Combo passes include participation in this event in-person OR online.
To attend this event in-person, either purchase a Festival or Combo Pass, or for access to this event only, purchase "The New Jew in-person attendance" tickets above. These include access to the pre-event reception, a short performance by Guri Alfi, exhibition of the first episode of the series, and an in-person post screening Q&A with host Guri Alfi and series producer Asaf Nawi. The ticket also includes online access to all four episodes of the series from November 2 – November 11.
To participate in this event online only, either purchase a Festival or Combo Pass, or for access to this event only, purchase "The New Jew – online access only" ticket above. This gives you access to all four episodes from November 2 – November 11 AND includes free online participation in the live Q&A on November 2nd.
Ever wonder how Israelis perceive us American Jews? The New Jew is a four-episode Israeli TV docu-series, showcasing the cultural and political influence of the Jewish community in the United States, the variety of alternative models it offers for living a rich Jewish life, and the intricate relations between American Jews and the State of Israel. The show is presented by Guri Alfi, one of Israel's most popular comedians—and was produced for the Public Broadcasting Corporation in Israel.
Cast: Guri Alfi, Moshe Samuels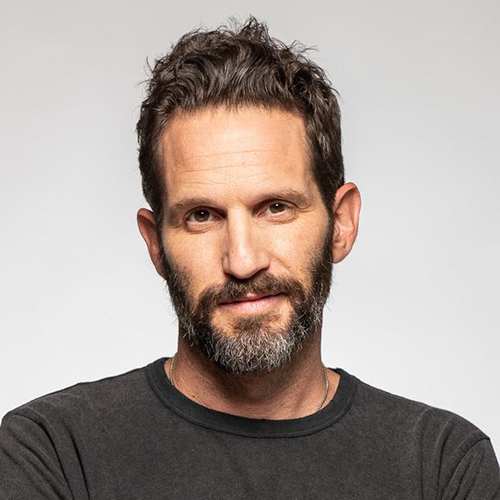 Guri Alfi – Host and Creator of the Series
Guri is one of the most well-known television personalities in Israel. He is an Israeli actor, director, and comedian who has starred in numerous comedy and dramatic series, and films. He was nominated for the Ophir Award for his role in Human Resources Manager and granted the Israeli Theatre Award for Play It Again, Sam. Guri is known for his role in the political-satirical show State of the Nation and host of the late-night shows Tonight with Guri Alfi and Tonight with Guri and Lucy, both winners of the Israeli Academy Awards for television for best entertainment program. In the past year Guri has starred in two acclaimed dramas—The Cook and Blackspace, and in the poignant satirical series Transparent.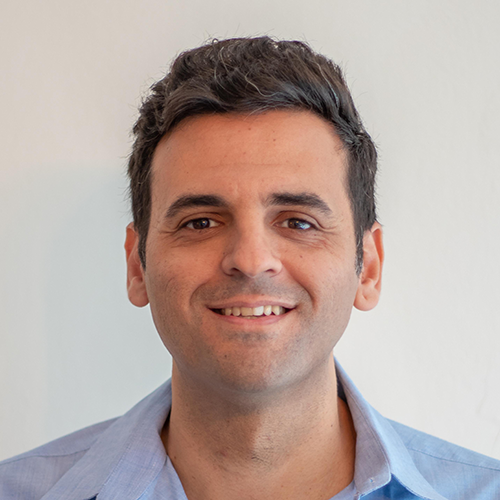 Asaf Nawi – Producer and Creator
Founder of NawiPro Ltd., Asaf has many years of experience in the television and film industry. Before founding his own company, Assaf led productions as a line producer in series such as Kidnapped and My Successful Sisters, as well as large American productions filmed in Israel such as Homeland and Dig. His television productions include: Tonight with Guri Alfi (3 Seasons), Night Club (Season 6), and Conan O'Brien's Journey to Israel in 2017. For cinema, he produced the documentary Between the Walls, and his film One More Story is expected to be released in 2021.
Additional support from:
Congregation Agudas Achim social hall7300 Hart Lane, Austin, Texas 78731